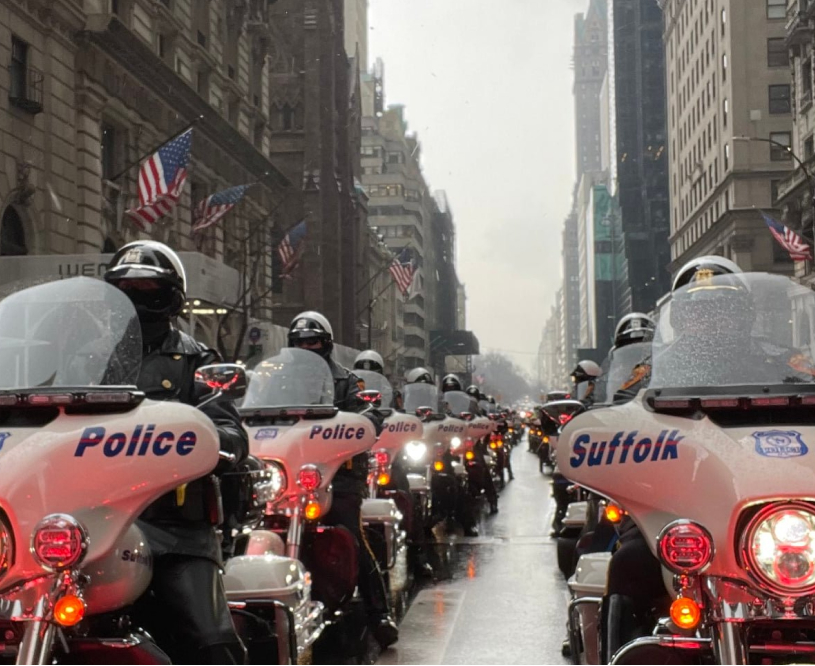 Mission Statement
The Suffolk County Police Foundation is a non-profit, independent charitable organization whose mission is to provide opportunities of essential growth and advancement for strategic initiatives, state-of-the art technological advancements, and critical support of public and officer safety, all while, developing and fostering the partnership and relationships among our law-enforcement agencies and the communities they serve. Suffolk County Police Foundation is committed to providing not-for-profit resources for the Suffolk County Police Department to improve the quality of its services; build bridges with the community; and make Suffolk County, Long Island, a safer place to live, work and visit.
Read More
Donate & Support Our Community
Your contribution is not only a declaration of your support for the Suffolk County Police Foundation but also a pledge to your community. The SCPF was started by individuals as a 501(c)(3) not-for-profit committed to the safety and prosperity of our towns, villages, counties, cities, and state. They live in the Long Island, NY communities that they serve and are dedicated to creating strong, funded, and advanced law-enforcement agencies. Donating today will provide much-needed non-profit resources to help these agencies continue to provide the level of service our communities need and champion new initiatives that will improve it.
Donate Now